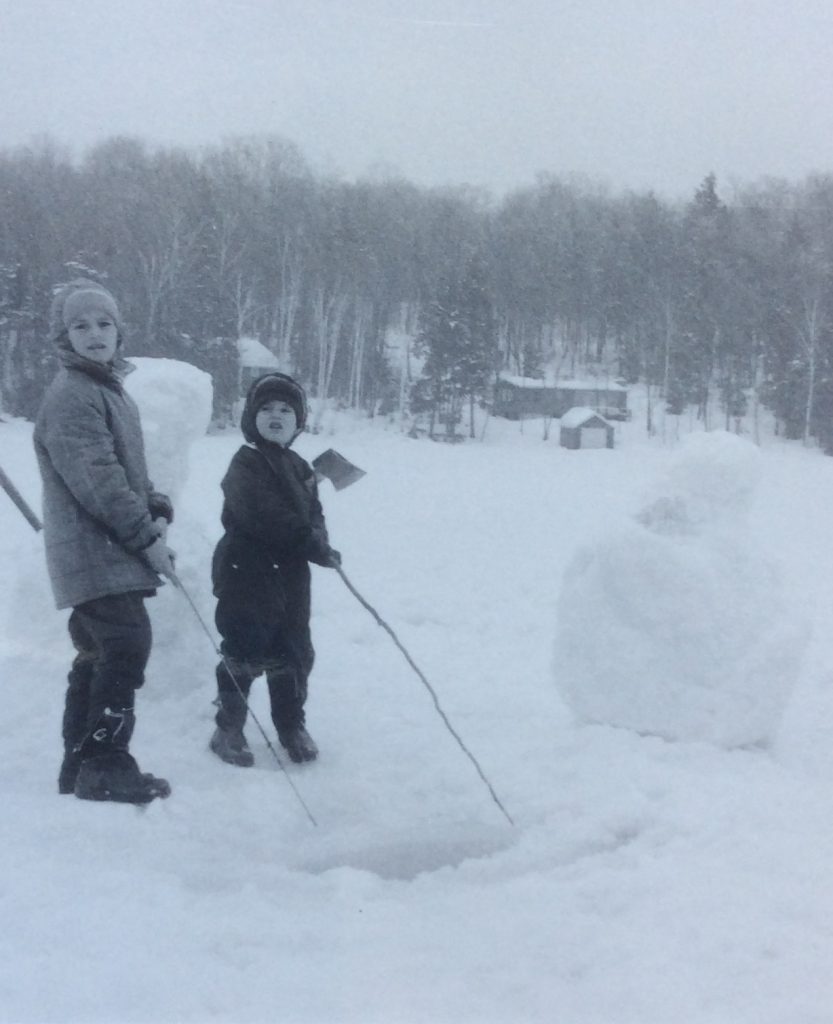 On occasion of my youngest brother, Greg, turning 52 I am posting this picture which is taken on the ice at Dickie Lake probably in 1970.  That would make me almost 8 years old and Greg almost 4 years old as we are both February birthdays.
If you look at our fishing rods, mine is straight and Greg's is crooked like a stick, because, well… it is a stick.  Did someone tie some mono-filament or maybe the older black nylon fishing line on the end?  Maybe… but twouldn't really be necessary as we weren't going to be catching any fish that winter's day.  I'm guessing that the bait was a small chunk of bacon as worms would have been scarce that time of year and we just always had dad's bacon available.
Without any doubt we had a childhood that would be hard to duplicate in these days.  The monastic solitude of a winter day at the cottage would not be destroyed by access to the internet, by television or even a fish-finder that might tell us to save our bacon the fish were nowhere to be found.  These were the days that if you had a dad to chop a hole in the ice and some good wet packing snow to make snowmen with then you had everything you needed to keep you occupied, well at least until mom called us for lunch.
Greg, you've had the privilege and responsibility to be that dad to your four girls.  I'm quite sure you've done a good job in spite of all the distractions that the 21st century muddled our minds with.  We can't go back to that simpler time, but if there was a time machine and we just had a day, I'd love to go back to the cottage in 1970 and go ice fishing with Greg.